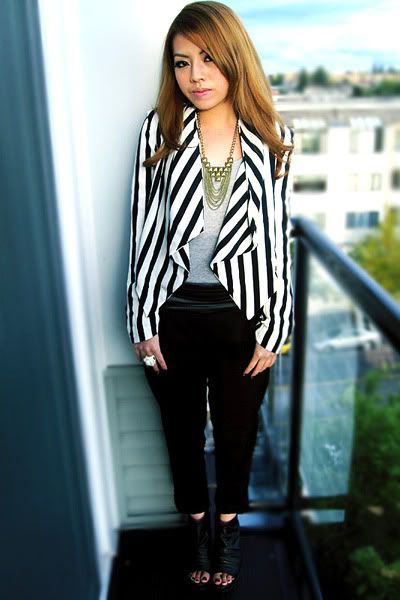 H&M B&W Stripe Kimono Jacket, Forever 21 Necklace, Black high-waisted Trousers, Black Wedges
It is my first post here for my blog - Tres Chic. Just sharing my inspirations, outfits, beauty, thoughts, and things that catch my attention.
"Don't afraid to start small" said Rachel Roy.
I will take your words.